The Hung Innovation Awards recognize young designers, makeup artists and hairstylists in Malaysia
December 13, 2022
KUALA LUMPUR, December 13 – To provide the young generation with an opportunity to work together to showcase their creativity, the Hung Innovation Awards have been introduced this year.
This competition acts as a stepping stone to a brighter future for participants, being a unique fusion of fashion, hair, beauty and catwalk.
"With this contest, I hope to be able to work with younger generation designers and expose them to the realities of the fashion industry," said the brainchild, Gillian Hung.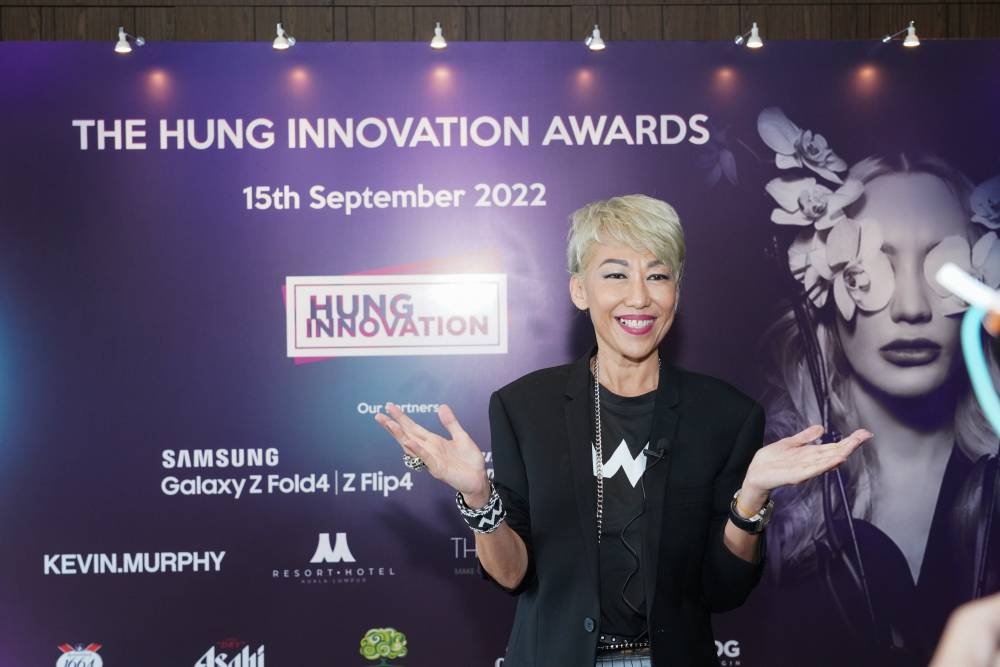 With this competition, Gillian Hung hopes to work closely with designers of the younger generation. — Photo courtesy of the Hung Innovation Awards
Winning his first design competition – the ASEAN Young Designers Competition in Singapore – at a very young age in 1989 marked the springboard for Hung's career.
Hung has worked in the local and international fashion industry for over 30 years, serving as the former president of the Malaysian Association of Official Designers (Moda) and creating numerous campaigns with the Japanese retail giant Isetan detail.
The final of the Hung Innovation Awards was held recently at the Mega Star Arena in Kuala Lumpur, with 10 fashion designers, makeup artists and hairstylists.
The competition allowed young designers to not only focus on their design, but to work closely with the hairstylist and makeup artist to create a head-to-toe look.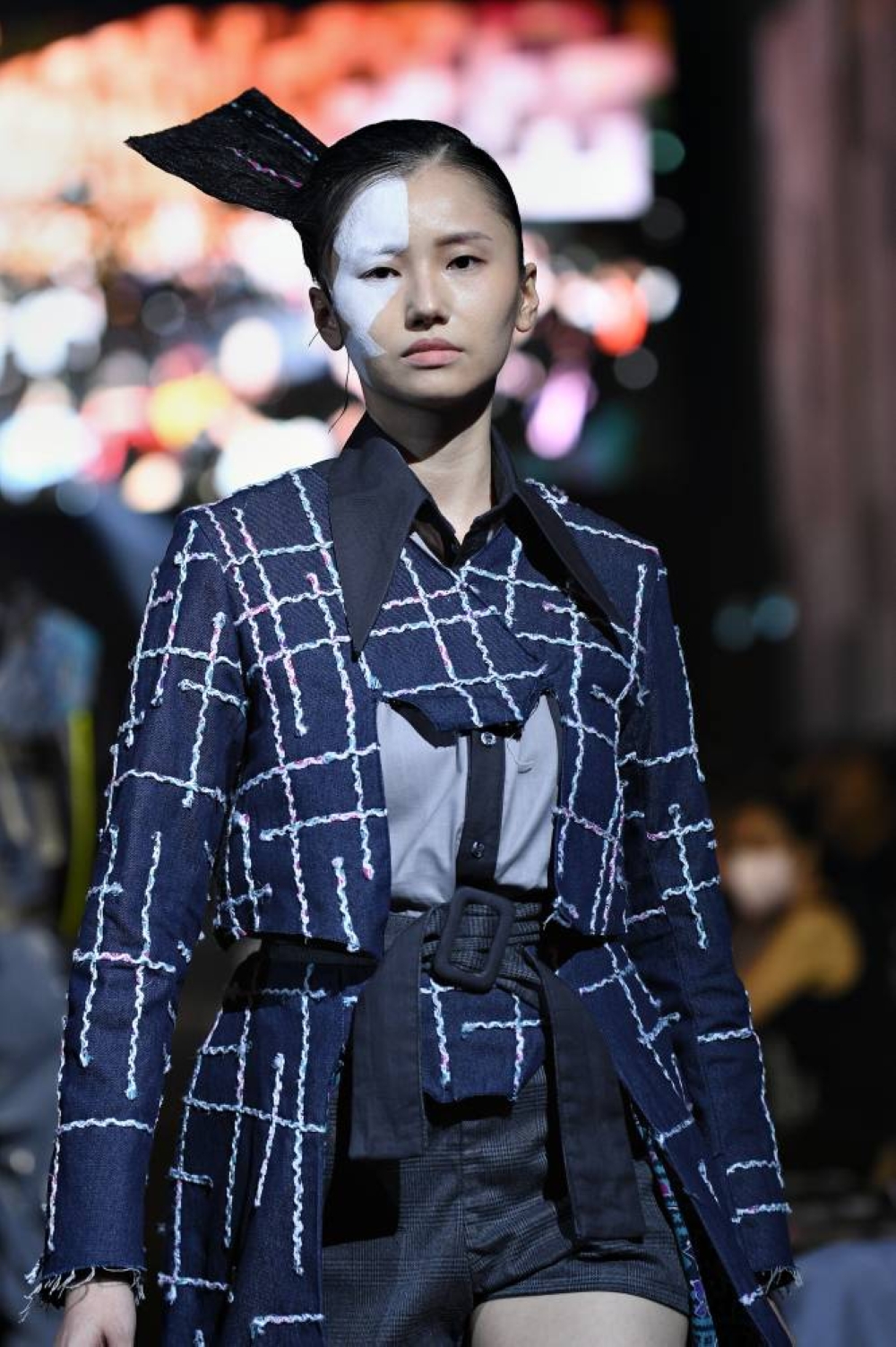 The 'Best Young Hairdresser' award was won by Efron Liong of Stay B. — Photo courtesy of the Hung Innovation Awards
The final 10 fashion design teams have created three distinct outfits, two inspired by the Samsung Galaxy Z Fold 4 and one using materials recycled from the Malaysian Aviation Group's airline uniform.
Meanwhile, the 10 makeup artists and hairstylists created head-to-toe looks using Kevin Murphy's beauty products under the supervision of The Glam Makeup Academy.
Each team worked closely with Hung, celebrity stylist Wee Chee and designers Justin Yap, Syomir Izwa Gupta and Jimmy Lim.
In the end, the title of "best young designer" went to Zen Law from Equator College.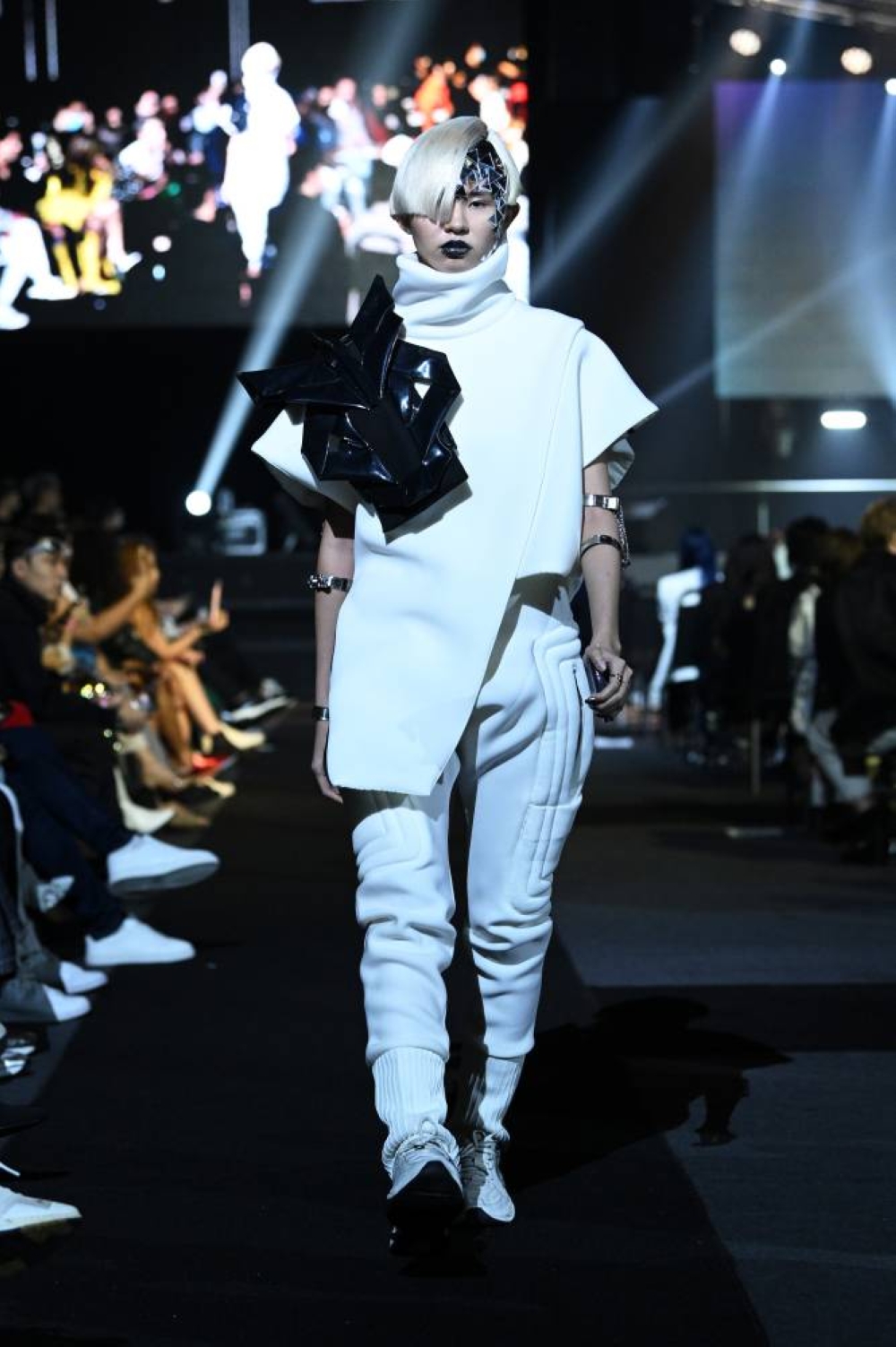 The "Best Young Makeup Artist" was awarded to Anjay Chen from The Glam. — Photo courtesy of the Hung Innovation Awards
The "Best Young Hairstylist" and "Best Young Makeup Artist" awards were respectively won by Efron Liong from Stay B and Anjay Chen from The Glam.
The "Best Malaysia Aviation Group (MAG) Sustainability Design" award went to Alex Pang from Raffles College.
In 'Best Runway Look', the design category was won by Schenric Chin from Raffles College, while hair and makeup were won by Albee Chan from Col.Lab Hair Salon and Kristy Chan from The Glam respectively.
The Hung Innovation Awards were sponsored by Samsung Malaysia in collaboration with Malaysian Aviation Group, Kevin Murphy, The Glam Makeup Academy, M Resort & Hotel Kuala Lumpur and Carlsberg.