Texas wins legal victory over Biden administration's efforts to legalize gender transition for children
December 14, 2022
Texas will not have to legalize gender reassignment procedures for children to receive federal funds or adopt gender identity policies for the workplace.
In a statement released Tuesday, Attorney General Ken Paxton declared victory in a lawsuit to stop 'woke' federal agency mandates regarding sexual orientation and gender after the Biden administration refused to appeal the ruling. of a federal court, making the decision permanent.
"This is an important victory for common sense and families in Texas," Paxton said in a statement.
"The fact that Biden did not appeal in time means that this victory is now assured. Employers and employees in Texas will not be forced to have workplaces steeped in woke gender theories, and children of Texas will be safe from the Biden administration's so-called sexual orientation and gender identity agenda," Paxton added.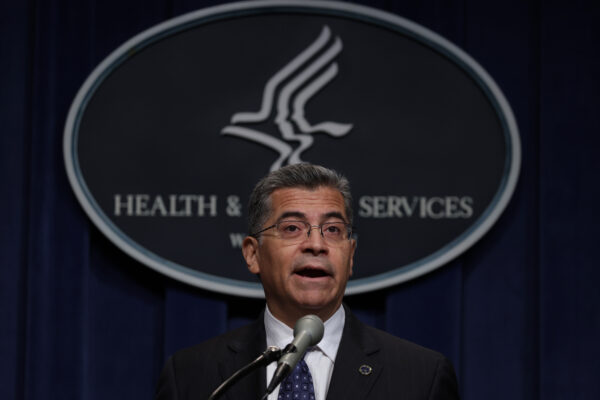 State Rep. Jared Patterson (R-Frisco) welcomed the outcome of the Paxton case, but said Texas needs to pass laws such as House Bill 436, which he introduced, which would make gender transition for abused children.
"We are going to say very clearly that we will not tolerate this," he said.
'Gender-affirming care' equals 'child abuse'
In February, Paxton issued a non-binding legal opinion that gender-affirming care was child abuse, which opened the door for Republican Gov. Greg Abbott to order the child protection agency to the state to investigate the parents.
Court orders have stalled most investigations, but could resume if state law changes.
Paxton's view equating gender transition with child abuse led to the lawsuit against the Biden administration.
On October 1, U.S. District Judge Matthew Kacsmaryk, who presides over the Northern District of Texas, overturned the Department of Health and Human Services' (HHS) attempt to block Texas from receiving federal funds unless the State changes its child abuse laws to allow for sex reassignment procedures on children.
The court ruling also blocked a requirement by the Equal Employment Opportunity Commission (EEOC) that Texas adopt policies for state employees regarding the use of restrooms, locker rooms, showers and pronouns based on gender identity rather than biological sex.
Texas Agriculture Commissioner Sid Miller backed Paxton's challenge against the EEOC by providing evidence that the rule conflicts with his agency's power to set reasonable workplace policies.
The trial court found that both agencies acted on similarly flawed reasoning. According to the court, the agencies issued directives without following proper procedures and overstepped the bounds of the laws they wished to implement.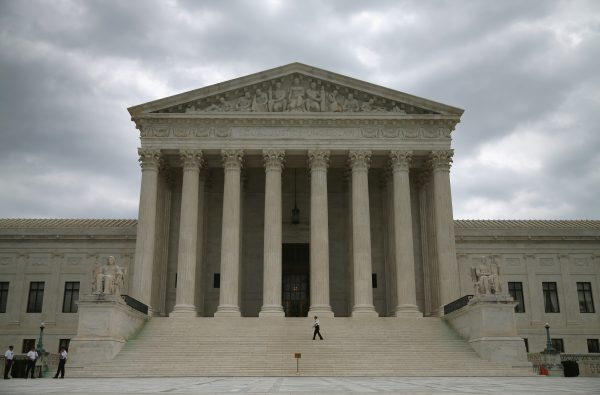 The Biden administration has pushed to incorporate gender ideology into a wide range of government regulations and programs based on the United States Supreme Court's 2020 Bostock v. Clayton decision.
In Bostic v. Clayton, the court ruled that Title VII prohibited employees from being discriminated against based on gender identity and sexual orientation. However, the landmark case was narrow in scope, with Justice Gorsuch, who wrote for the majority opinion, declining to extend the protection to all behaviors of LGBT people.
Gorsuch wrote that Title VII does not purport to deal with bathrooms, dressing rooms, or anything like that.
Paxton's office said in October that the Biden administration's positions on gender and sexual orientation rules stem from "misinterpretation, misapplication and inaccuracy of legislation and jurisprudence".
In Judge Kacsmaryk's ruling, he said the Biden administration misinterpreted Bostock by conflating "status" and "conduct" into a protected catch-all class.
The district court ruling cited cases involving Bostock, which did not establish a new or separate protected class, but clarified the scope of sex classification in current law. Similarly, transgender people are not a protected class per se.
Kacsmaryk noted in his view that lawyers in the Biden administration would "openly mock" quotes from Texas lawyers for citing 30-year-old law journal articles and 20th-century French philosophers, while claiming erroneously that status and conduct were intertwined in the Title VII case.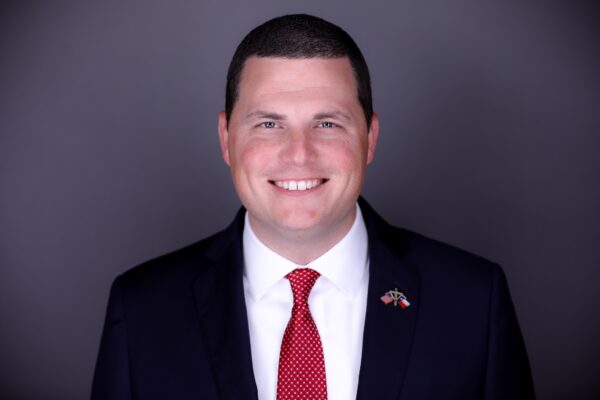 Patterson said Texas is poised to take a strong stand against doctors and parents who facilitate sex change in children. However, similar bills failed to pass in the last legislative session.
In his bill, they could be charged with child abuse. Administering, providing, or consenting to the administration of puberty blockers, cross-sex hormones, or gender transition or reassignment surgery would be prohibited under HB 436, Patterson said.
Similarly, HB 42, filed by State Rep. Bryan Slaton (R-Royse City), would expand child abuse law to include gender-affirming care under the direction of a physician or provider. of mental health.
HB 112, filed by State Rep. Steve Toth (R-Woodlands), would prevent health care providers from offering hormones and sex reassignment procedures to children. Violations could result in a second degree felony. The same language was introduced in House Bill 41, which would withhold professional liability insurance from providers who offer sex reassignment treatments.
Advocates of gender transitioning for children claim it improves their mental health and reduces suicidal thoughts, although some studies suggest otherwise.
Most medical associations advocate treating gender dysphoria, the distress a person experiences when confused about gender identity, which has drawn criticism from conservatives.
Teenagers begin their social transition by changing their pronouns, hairstyle, and clothes. Some children then seek puberty blockers and cross-hormones to feel like the opposite sex, which could lead to surgery and sterilization.