Richarlison gets tribute tattoos of Neymar, Ronaldo Nazario and himself engraved on his back
December 16, 2022
Burning even the memories of loss is a purpose tattoos can serve, but Brazilian star Richarlison decided to honor his footballing journey by getting his own face and Neymar and Ronaldo Nazario likenesses tattooed on his body.
Brazil lost the quarter-finals moments after a dreamy Neymar strike was canceled out by the Croats, sending them out of the World Cup. Their campaign had started with a bit of skill and magic from Richarlison, and ended abruptly after the late equalizer and ensuing shootouts. Richarlison would meet his childhood hero, Ronaldo Nazario, in the meantime.
So when the dust of penalties died down, but not the sting of defeat, the free-spirited, tattoo-loving Spurs striker decided to get an ink print, paying homage to his hero.
Brazil's top scorer with three of his eight goals would visit a tattoo parlor by inking artist Dom Tattoo, and started on a still unfinished back tattoo with faces of himself, his favorite Neymar and the all-time OG Ronaldo.
"Dom Tattoo, an artist with over 180,000 Instagram followers, says the piece is still 'a work in progress' but fans were able to preview the design via an insta story," sportbible reported, although Richarlison posted a video. "Dom's tattoo, who has also designed pieces for Bruno Guimaraes, Antony and Fabio Vieira, also depicts a child wearing a backwards cap as he gazes out over a favela."
For Richarlison, the World Cup was a gateway to three million Instagram followers, fresh from scoring a brace in Brazil's 2-0 win over Serbia. Even though he met his idol Ronaldo after the 4-1 win over South Korea, it led to an emotional encounter.
Sportbible described the scene as follows: "I can't even speak," he said after being congratulated by Ronaldo. "Mic him," Ronaldo replied. "You will have to teach me the pigeon dance. You even made Tite dance. There are three left. Three games to play. In the end you will have my [2002] the haircut." They then performed the "pigeon dance" celebration together. "I'm moved to see him," Richarlison told the camera, "because he's my idol, just like Neymar. For me, you were a childhood inspiration. I think you have already seen many pictures of me with this hairstyle.
Ronaldo would urge him to take over the inspiration. "Ronaldo replied, 'What I did for you, to inspire you, now it's your turn. You inspire millions of Brazilians, millions of children in Brazil with your art, your goals, the joy with which you play, your spontaneity, your feelings. You are a source of pride for us. We support you a lot. It was a nice strike today. sportsbible reported.
The World Cup had been a happy memory until the decisive and tragic end. "It was beautiful," Richarlison agreed, according to sportbible. "The back and forth [to take out] both centre-backs performed well. When I controlled the ball with my head, I couldn't see who was there. I just saw the yellow jersey and I played it. Let's go. »
Subscriber Stories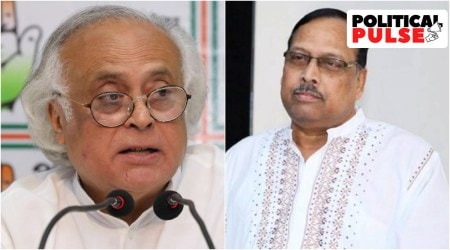 Now he has that memory, plus his two football heroes watching, from his back, although the tattoo is still ongoing.