'Look at Paddy, the F***ing Conor McGregor Wannabe…': Sean Strickland attacks Paddy Pimblett during UFC Fight Night press conference
December 15, 2022
Sean Strickland provides the MMA community with incredible moments on and off the Octagon. The controversial fighter targets other fighters and sometimes even American society. Comments tend to become Strickland into trouble and face public criticism. This time he appeared at the UFC press conference ahead of his upcoming fight. The UFC middleweight spoke to the media, and he even continued to roast them during the press conference. He shared some of his thoughts and kept the press conference engaging and fun.
ADVERTISING
The article continues below this ad
Sean Strickland is put in front Jared Gunner next at UFC Fight Night. He appears to be back on the winning streak after the loss to Alex Pereira.
ADVERTISING
The article continues below this ad
Sean Strickland targets Paddy Pimblett at press conference
Sean Strickland offensive Paddy Pimblet at a recent press conference. Also, he has addressed certain aspects of his press conferences and he makes them more entertaining. He also pointed out what the UFC might be thinking since he doesn't have enough followers so he can fight on top of the UFC instead of UFC pay-per-view events.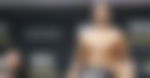 Otherwise, Strickland continued to compare himself with the UFC lightweight Paddy Pimblet. Strickland said, "Oh yes, the press conferences. Man, I do the fucking press conferences. Look at Paddy [Pimblett] budding f**king Conor McGregor.
Strickland continued his diatribe, further mocking Pimbletthe hairstyle of"You don't want to see that fucking dude with his little bowl cut, you know. You can't identify with that fucking dude, that little fucking English asshole. The funny rant saw the UFC middleweights have a truly entertaining media day.
Strickland "does" his press conferences
According to the controversial middleweight fighter, he has the most amazing press conferences. Strickland says that during the press conferences, he "does" the press conferences.
ADVERTISING
The article continues below this ad
Sean Strickland might be right, as the fighter had some of the most memorable moments when he spoke to the media, just like the one he had before his previous fight. At his last press conference, Strickland verbally abused Israel Adesanya in the most hilarious way, which infuriated the former middleweight champion.
Recently, Strickland also criticized American society and American fighters. He said, "Americans are fucking soft" in his appearance on a podcast.
ADVERTISING
The article continues below this ad
Watch this: Five times Sean Strickland crossed the line
The UFC middleweight made sure the press conference got wild and entertaining. It will be interesting to see if his next fight with Jared Cannonier lives up to the press conference.