Five protective hairstyles you can do for Christmas
December 21, 2022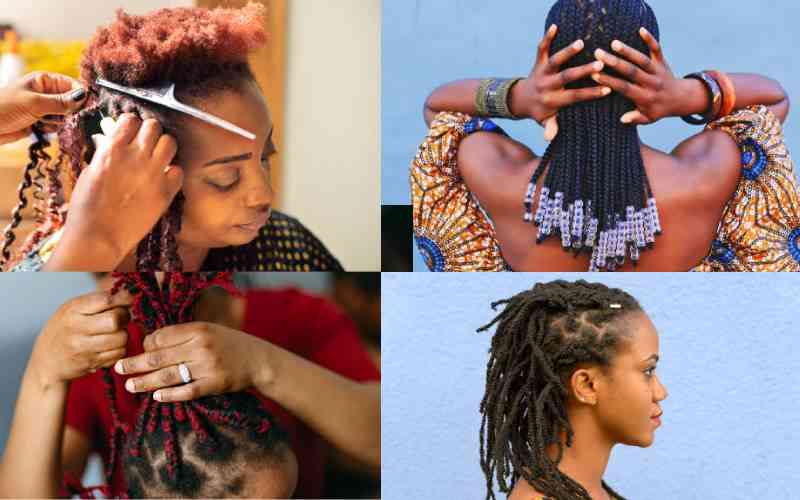 During a long holiday like December, the last thing we want is to handle our hair too much. In fact, this is a season when you need to relax by the pool and spend time with your loved ones instead of spending hours in the mirror moisturizing and sealing.
The best gift you can give your hair and yourself this month is a protective hairstyle.
But, you have to be passionate about the process. For example, make sure your hair isn't pulled too much, especially at the edges, choose a style that won't be too heavy, and you should maintain your hair with regular oil and don't leave your style too long.
If you can stick to these basics, any style can work. To give you an idea of ​​what you could do on your next salon date to serve yourself during the holidays, read on:
natural hair twists
Two-strand twists are such a cute short style for the holidays. Your hair is safe from manipulation and you always have access in case you want to do some maintenance or wear your hair down.
These are also great because you don't have to worry about braids or extensions weighing your hair down. You can even put on a wig whenever you want to switch up your style or give your natural hair a break.
Classic braids
Classic braids are the OG holiday protective style. This is the hairstyle you can choose if you are looking for something quick, simple and affordable.
You can choose whether you want to do short braids, in case you want something light or long braids that will match your holiday style. You can even opt for a pop of color to give you a unique look or simple black or brown braids that look stylish.
There really are no limits with braids, making it the perfect vacation style. But remember to make sure the braids are loose to protect your edges.
Hook Styles
Crochet hairstyles will definitely give you a chance to explore any look you have always wanted. Since your hair will be safely tucked away, you can try curly braids, straight styles, kinky textures, and pretty much anything you can think of.
You can also choose to have your hair done in an interesting color, because at least you don't have to dye your hair yourself.
Braided Cornrows
This might be your style if you're looking for a very low maintenance option. Your hair will be completely out of the way, so it's a great choice if you swim a lot.
With this style, you can also refresh your hair without any hassle. You can try out new cornrow designs and add accessories to pep up your hair.
fake locs
Locs are always in style and probably always will be, so they absolutely had to be on this list. These allow your hair to be fully protected since the locs are wrapped around them preventing any form of damage.
To get the full benefits, moisturize your scalp and don't leave it on for too long. And when it's time to remove them, you should probably call in a professional.
Related Topics