Diana the Great has a killer 'Street Fighter' Cammi White cosplay
December 12, 2022
We sit down to interview Diana the Great, a cosplayer who gives great advice to competitive fans!
Today we continue our series of interviews with a cosplayer that we have covered many times before. We featured her Cammi White cosplay and her Persephone cosplay from Lore Olympus. Today, we sit down to hear her thoughts on cosplay inspiration, her most popular characters, and the advice she has for cosplayers.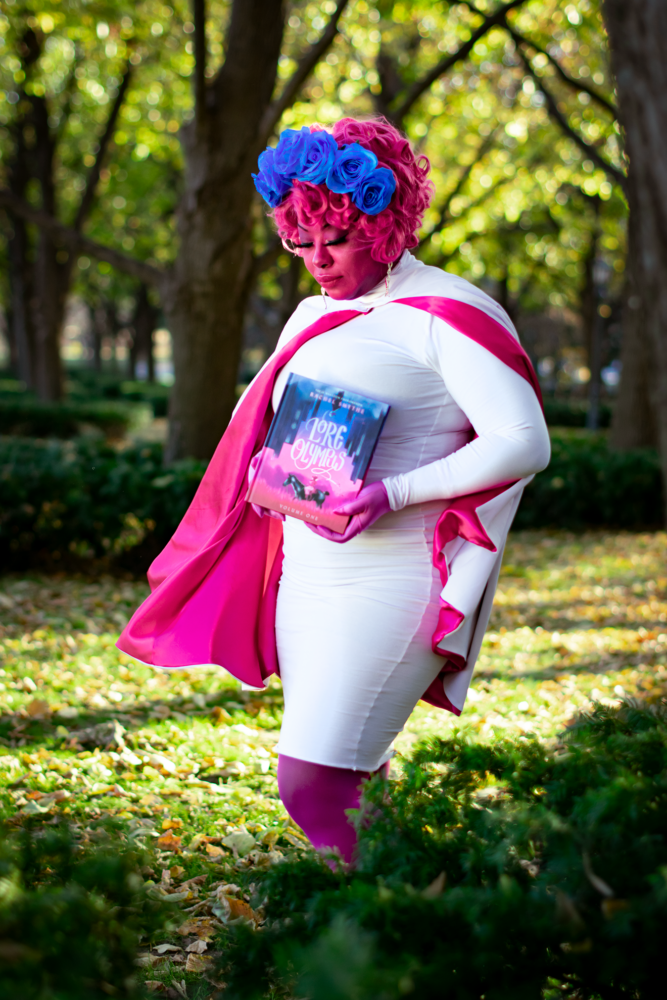 How did you get into cosplay?
It started about ten, maybe twelve years ago with Halloween costume contests at my previous job. I hadn't gotten into the "making" stage of cosplay, but I was a genius at buying various props and other clothes and putting them together to make a costume. As a result, I had won our Halloween contests at work for years in a row. One of our contest judges had mentioned that there were conventions for people who do this kind of thing all year round; I had never heard of Comicon at the time, and I was absolutely flabbergasted.
Surely enough, I searched, found our big local convention (Planet Comicon) and immediately bought tickets. It was also the last time Stan Lee was in town and my son's birthday. I pulled out my costume, thinking I had to wear it to fit in, but truth be told, it wasn't necessary and never really is. Anyway, once I set foot in the convention center, I was hooked.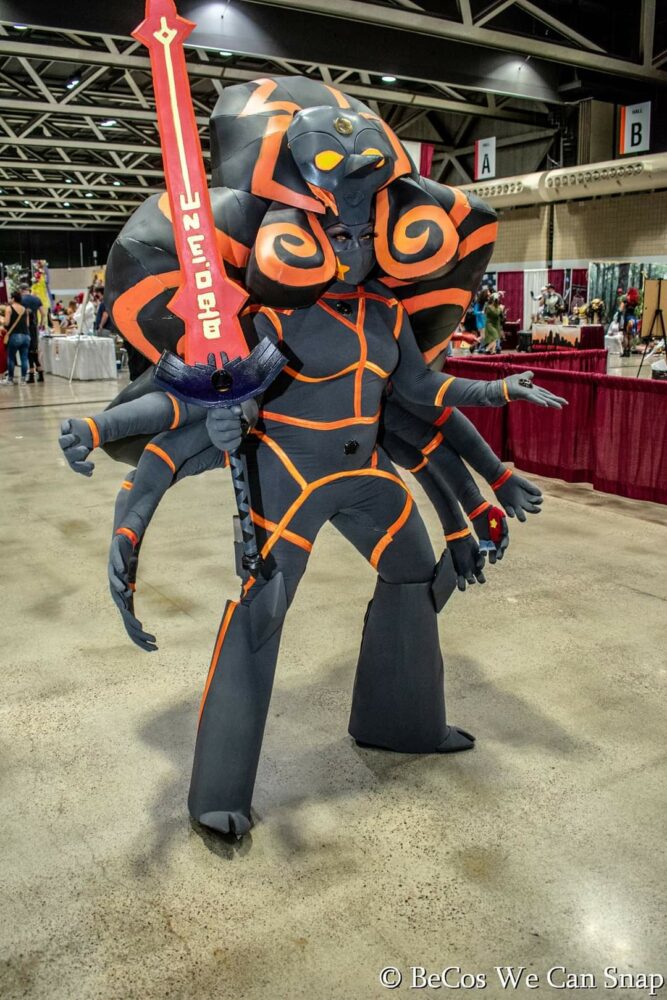 What cosplay rewards/awards did you get?
I'm proud to say that I was considered a master level cosplayer. I went from intermediate to master level in the summer of 2021 with my cosplay for Obsidian, from the Steven Universe Fandom. Not many people know that the particular cosplay was only my second major foam build. I've also been a panelist on a variety of topics, most recently with a focus on face painting and as a cosplayer for over 30 years. (We won't go into the age I really am, though lol.)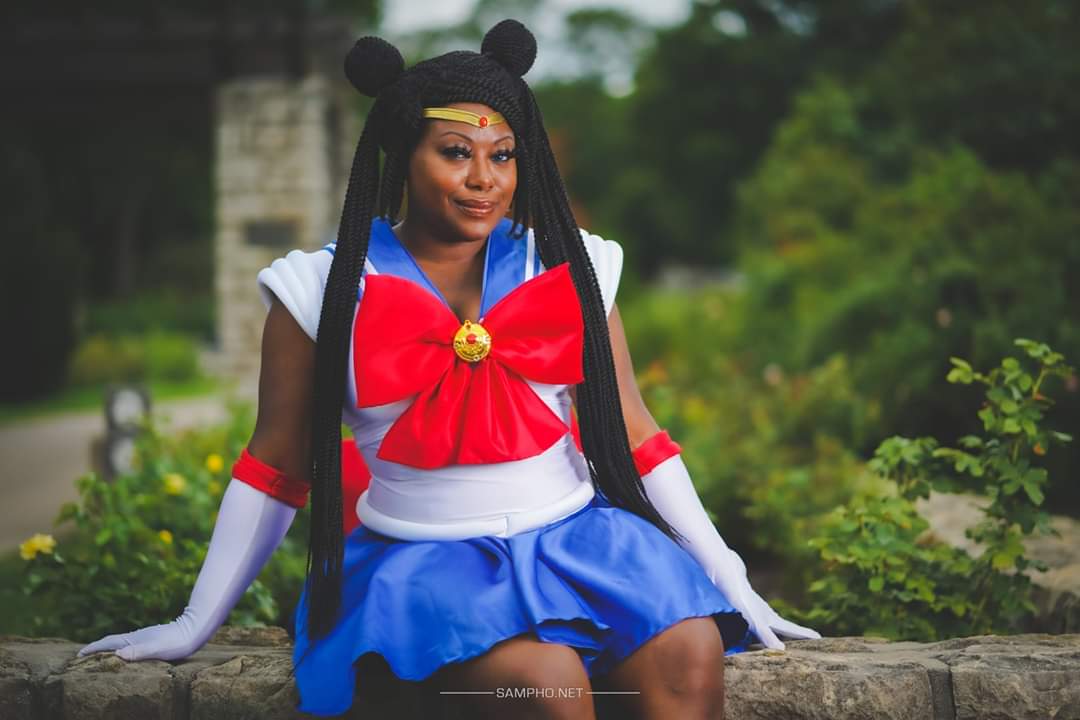 What are your favorite completed cosplays, or your most popular?
Although I'm known for my love of Sailor Moon, my Sailor Neptune is one of my favorites I've created; did it in less than a week just by seeing someone with a cute hairstyle in the same color scheme as Michiru. Sailor Moon is my most popular, along with the original Moonie wig that I made from over 300 crochet braids. I also like to paint for the Lore Olympus fandom; Persephone and my version of Lady Hades are very popular.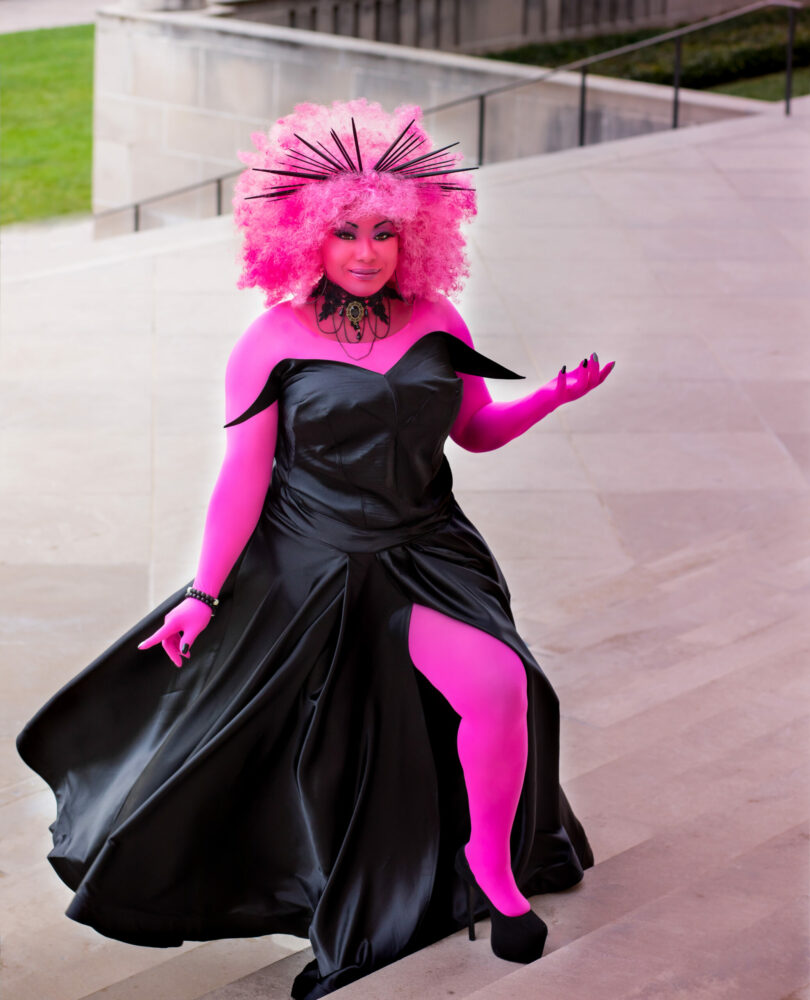 What other cosplayers inspire you?
There are so many! I owe a huge thank you to Koala Cosplay and his father The Cosplay Dad. They are the main people who encouraged me when I made my first cosplay. I would not have continued without them. Cosplay Pro and Con who are also based on KC. Most recently, Con had the opportunity to represent ALL of the United States at an overseas Crown Championship. This is one of the ultimate goals.
They also serve as cosplay contest runners and are a big inspiration to me and what I do. I'm also constantly in awe of Sayonay Cosplay, who first introduced me to the Lore Olympus fandom. She's fantastic at bringing her culture into everything she does, and she's so gorgeous it's almost painful! I love this woman very much. Starla Wynn Cosplay is also a big inspiration. We often turn to each other for those late night crisis sessions and help each other hold ourselves accountable and stay motivated. She makes me smile every time I see her. There is also Strangecat Cosplay, Jasmine LaFleur from Black Fae Day, Black Unicorn cosplay, Chaiho Cosplay. I am truly lucky to have so many people I can turn to for inspiration, motivation and encouragement.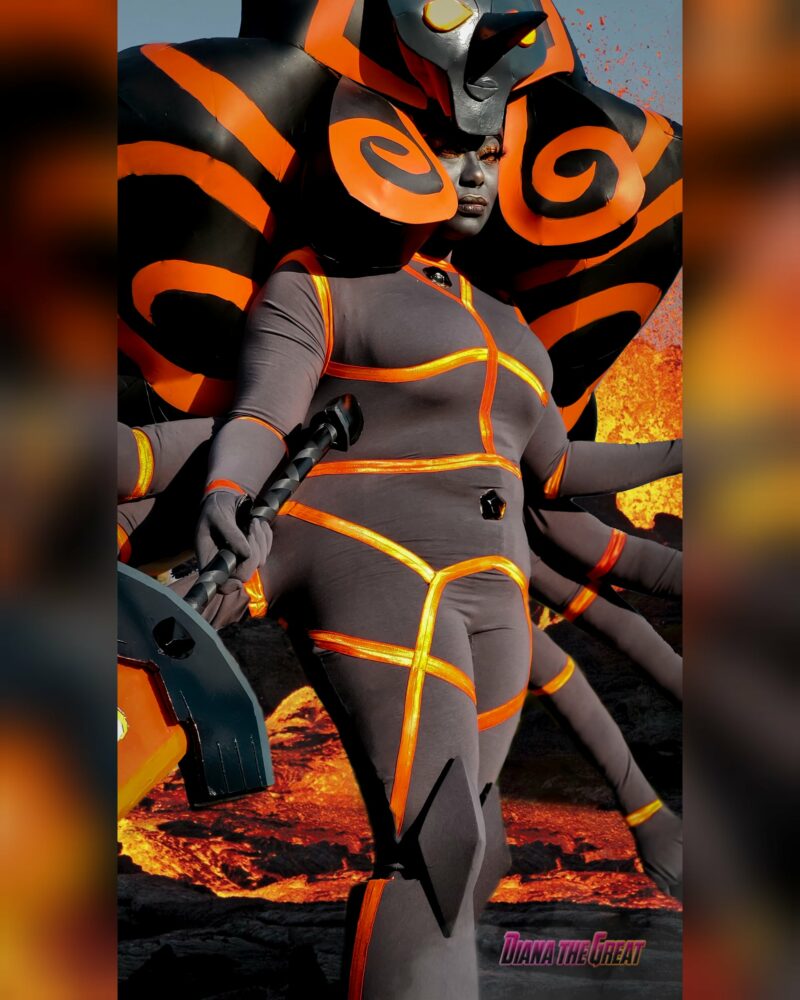 Subscribe to our newsletter!
Get Tabletop, RPG, and Pop Culture news delivered straight to your inbox.
What advice do you have for beginner cosplayers in competition?
Never be a sore loser; when you compete, you are on stage in everything you do; it's more than standing in front of the judges. Your showmanship, your aptitude, your attitude, your brand, they're all on stage. I've seen many cosplay contests and judged a few. I've seen people talk badly about other contestants and come across as very unflattering because they disagreed with the decision. Feelings are valid and frustration can be understandable to a point, but the main thing to remember is to be your best self, even if it's not your best time.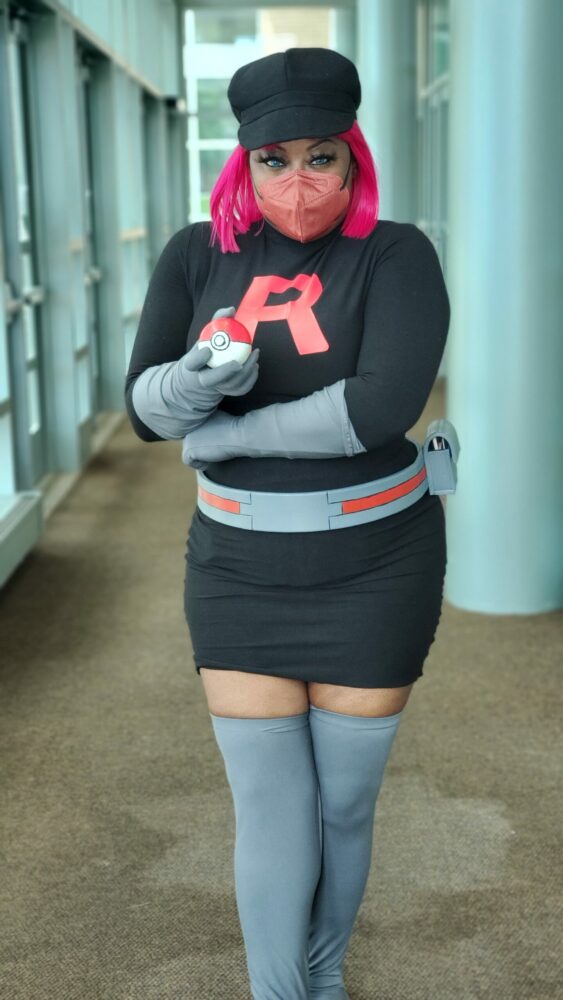 Check out more works of Diana the Great online HERE
~Join us next week for more cosplay coverage~
Got a cosplay question you'd like Mayhem's Muse answered?
Know a Cosplayer you'd like to see featured? Send an email here!

Jennifer aka "Mayhem's Muse" is BoLS' Managing Editor and handles advertising sales and communications. Her cosplay awards include the RTX Judge's Choice Award and Dragon's Lair Austin's Cosplay Symposium. Jennifer has been a cosplay guest judge at RTX, Tacticon, and Genghis Con in Colorado. She regularly attends conventions to cover BoLS cosplay. Her cosplay work has been featured in publications such as Girls Who Love Monsters, Geek Fuel, and Renaissance Magazine. Jennifer has participated in the Her Universe Fashion Show, Precision Camera's annual Precision Camera University, and has led several workshops for photographers on partnering with cosplayers and creative muses/models. Jennifer has been a lifelong retro video game enthusiast and loves dungeons and dragons, urban fantasy, tabletop gaming, VR technology, and historical archery. She set national records in USA Archery's traditional division for Asian bows and won 4th place at the World Nomad Games in Kyrgyzstan in 2018 for Korean women's archery. Jennifer is currently studying for her Masters in Organizational Leadership.