bitch | Who was the best-dressed royal in 'Together at Christmas'?
December 17, 2022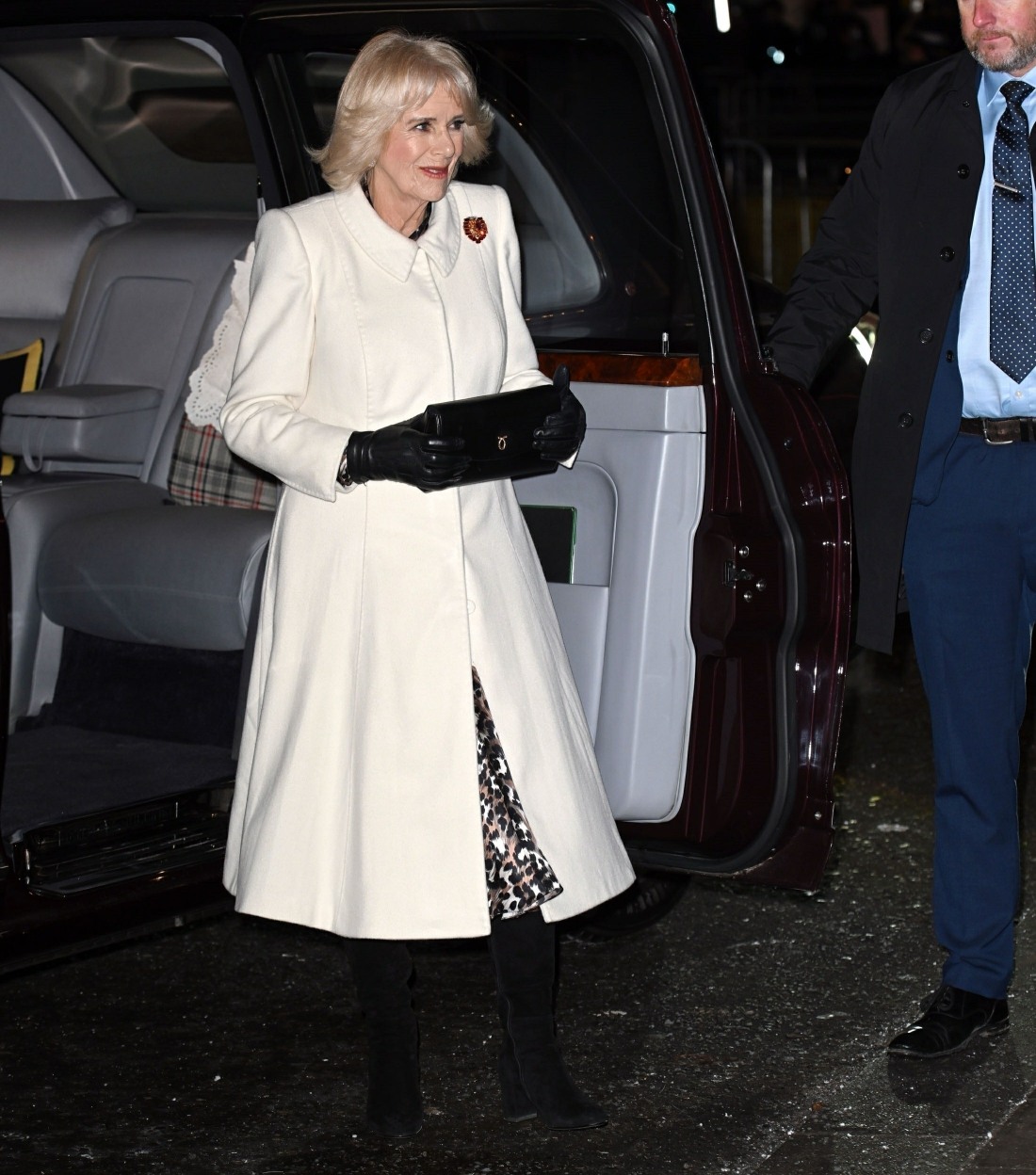 Here are more photos from last night's Together at Christmas event, which the Princess of Wales officially 'hosted'. The show doesn't air until Christmas Eve, so we don't know if Kate has decided to hold another piano recital, or perhaps give King Charles the mic to cover 'Little Drummer Boy' while George is doing a skit. Speaking of, King Charles and Queen Camilla were in attendance, all of the Windsor and Middleton clans made a big appearance. Charles looked happy, Camilla looked comfortably numb.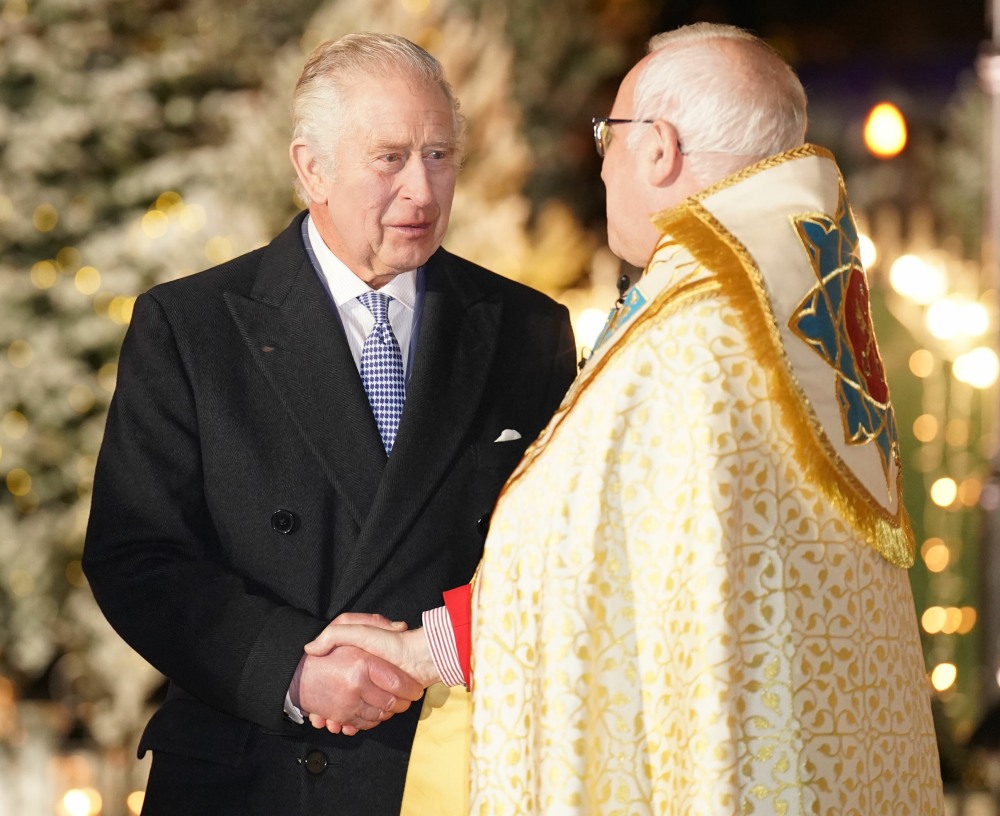 The Middletons were there, as I said. They all came out for last year's special too. Pippa even wore the same shade of burgundy as her sister.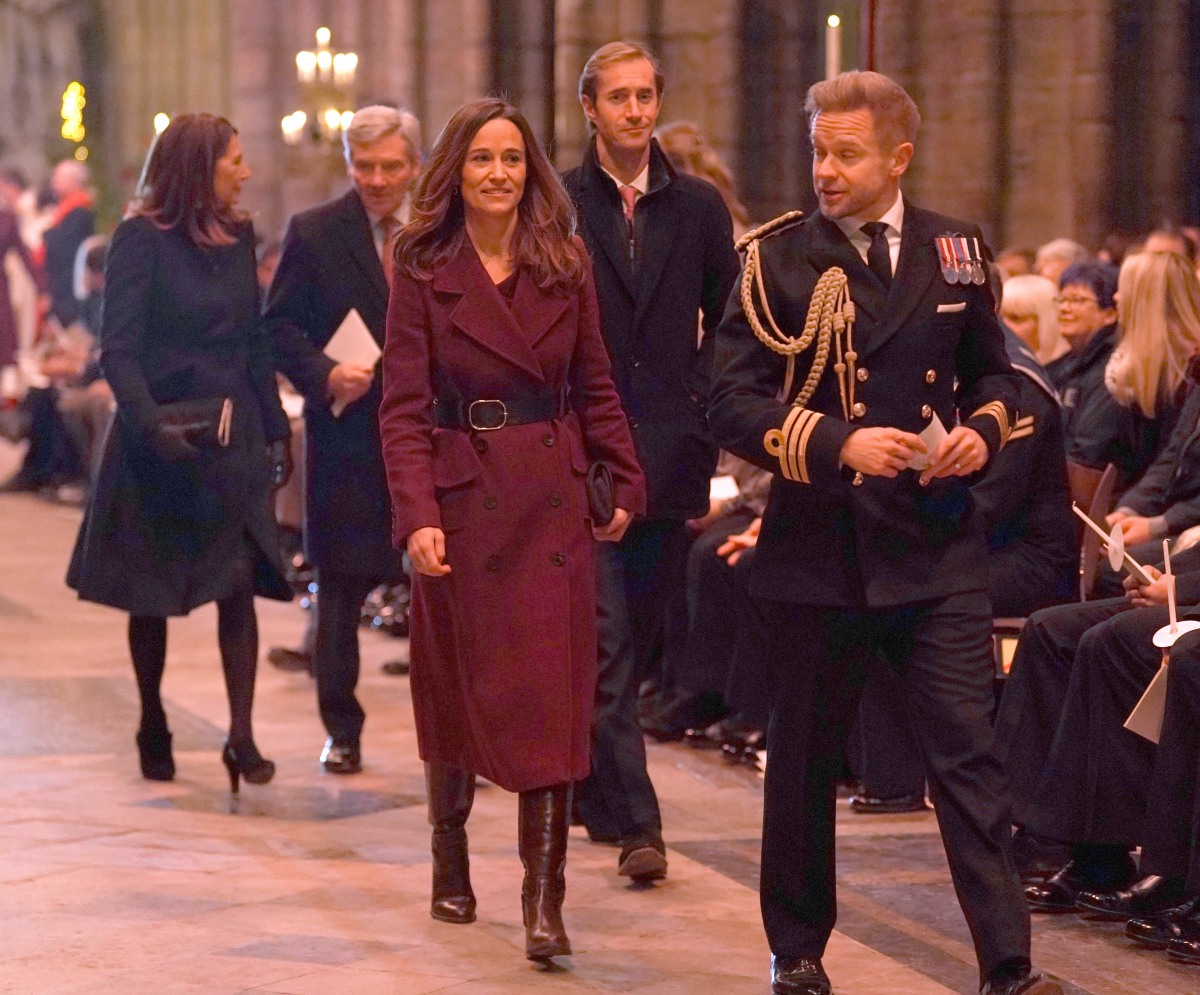 Zara Tindall also made a point of wearing the same plum/burgundy shade to the event. Is this some sort of coordinated message (literally) about what Meghan said about color protocol and not wanting to wear the same color as senior royal women?
Embed from Getty Images
The princesses of York were there with their husbands. Beatrice and Edoardo Mapelli Mozzi want so much to be in the royal fold. Eugenie and Jack, less, but they look delighted after moving to Portugal this year. By the way, I liked the looks of the two princesses of York. I thought Beatrice was the best of them all.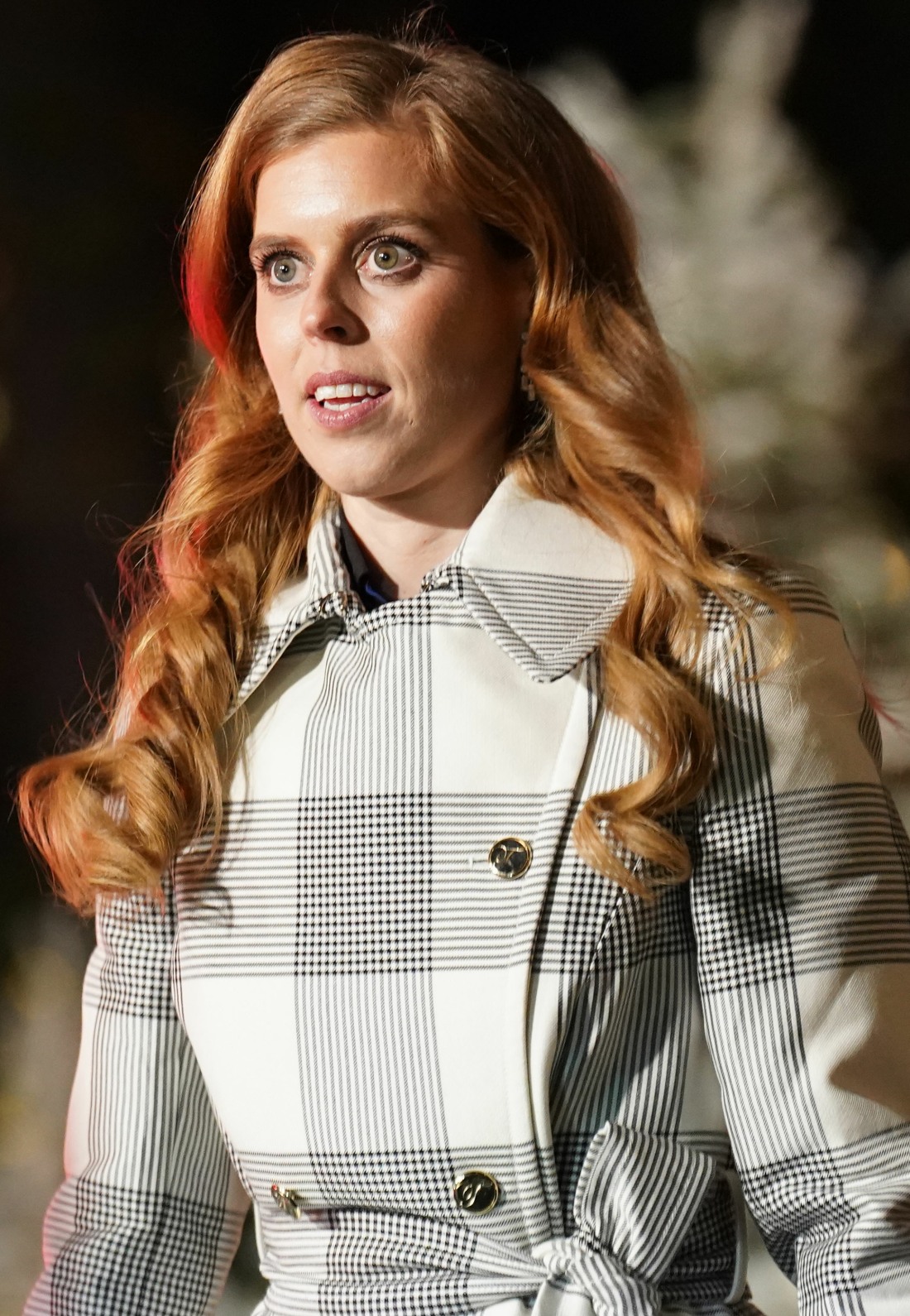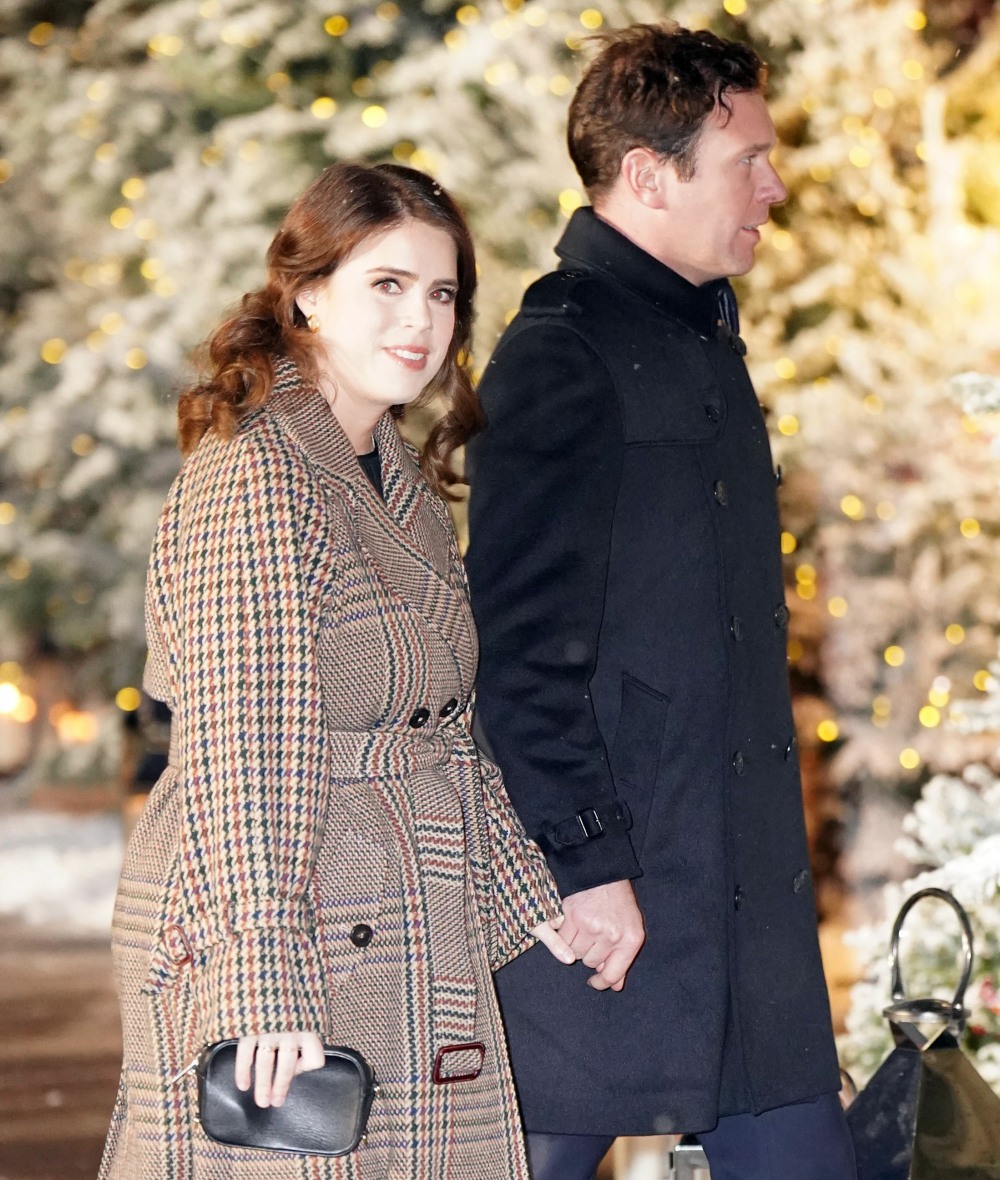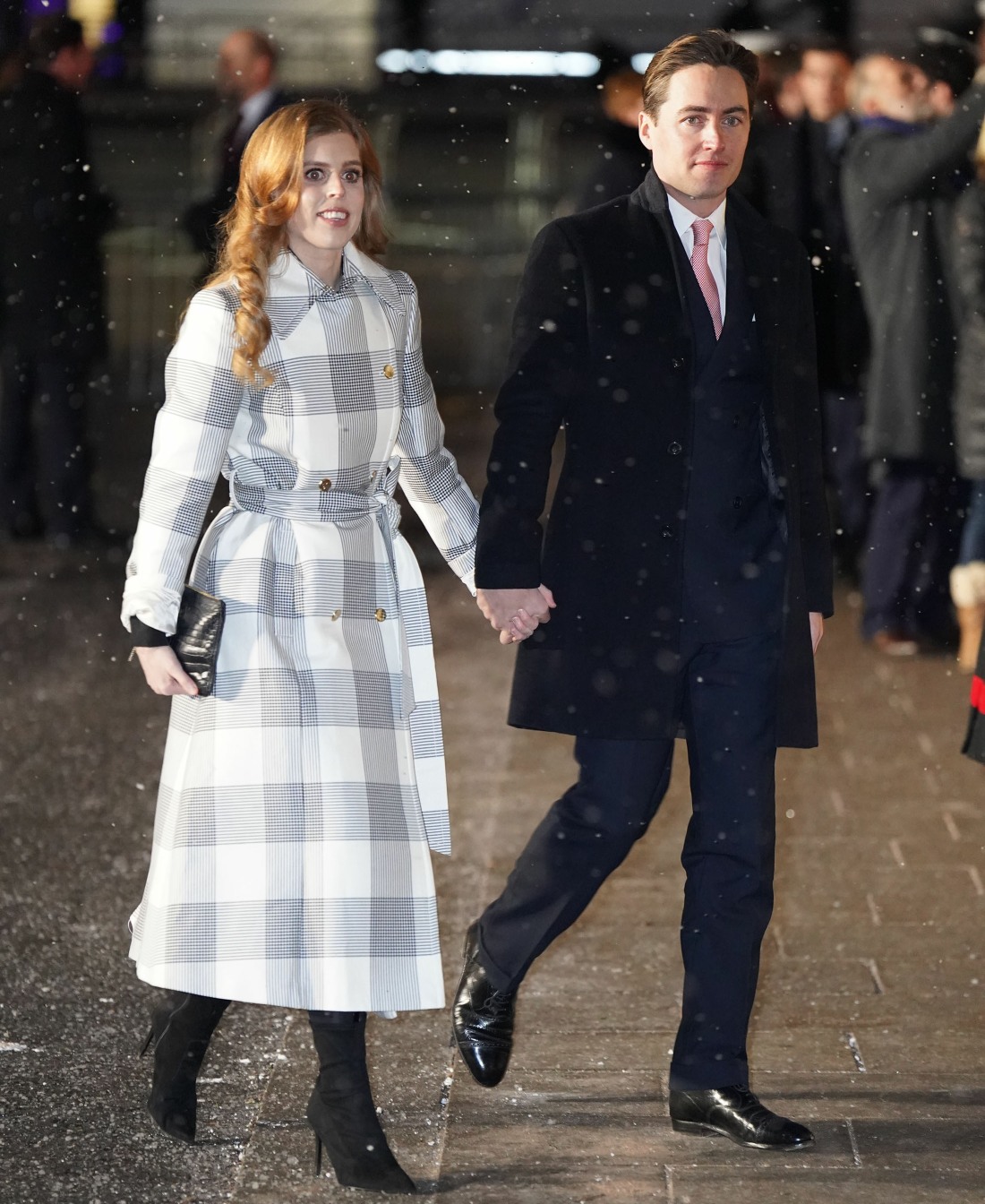 Embed from Getty Images
Here is the Countess of Wessex in white. Wear the same color as Camilla? They definitely coordinated this in reaction to Meghan.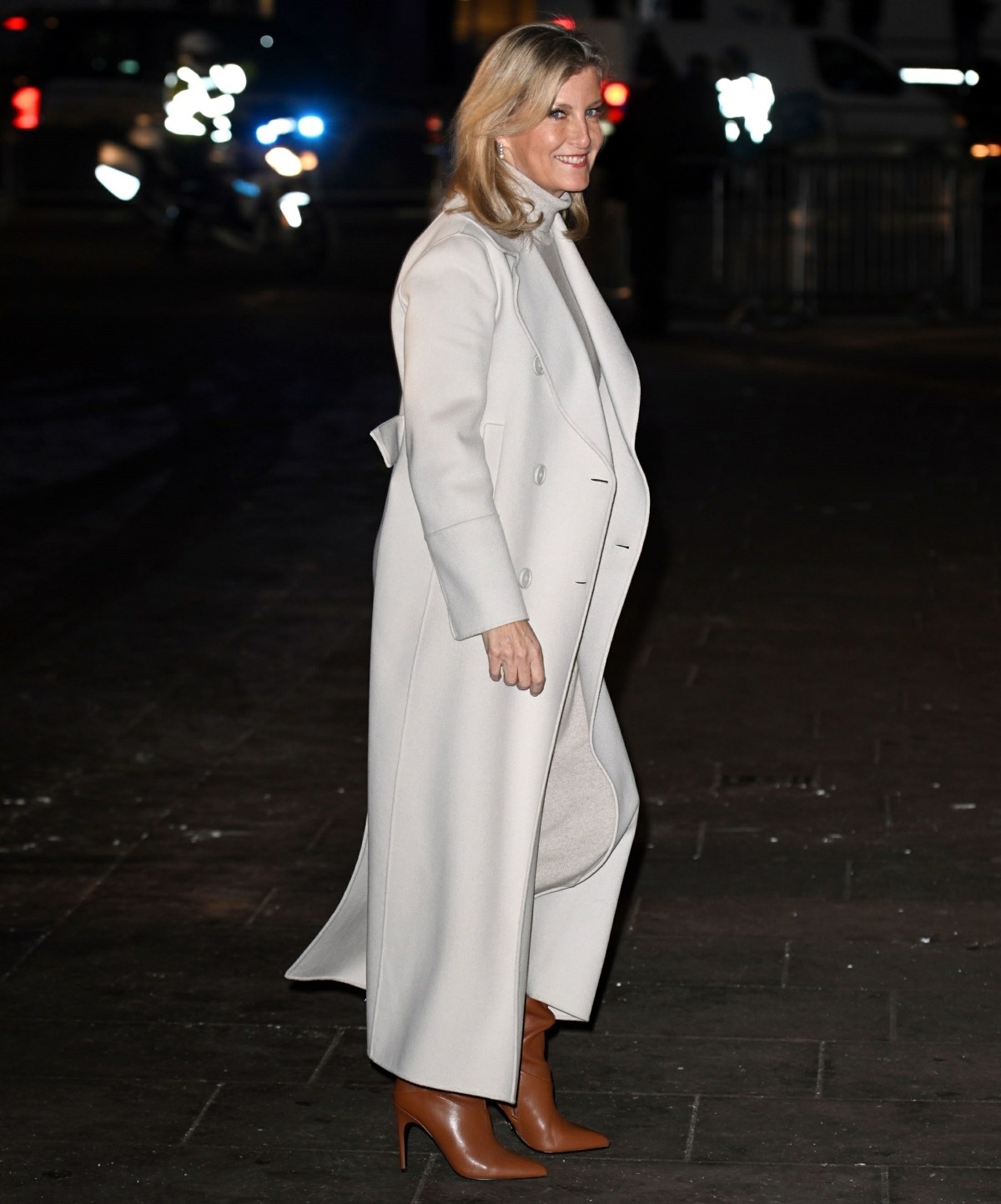 Photos courtesy of Avalon Red, Cover Images, Getty and Backgrid.
Pippa Matthews with her husband James leads her parents Carole and Michael Middleton as they arrive for the 'Together at Christmas' Carol service at Westminster Abbey in London. Picture date: Thursday December 15, 2022. PA Photo. The service will air on ITV1 on Christmas Eve as part of a program Royal Carols: Together At Christmas, narrated by Catherine Zeta Jones and featuring an introduction by Kate and tributes to Queen Elizabeth II. See PA story ROYAL Carols. Photo credit should read: Kirsty O',Image:744843482, License: Rights Managed, Restrictions: , Model Release: No, Credit Line: Kirsty O'Connor / Avalon
LONDON, UK – Members of the Royal Family pictured attending the Christmas Carol service together at Westminster Abbey in London. Pictured: Sophie Countess of Wessex and Forfar BACKGRID USA 15 DECEMBER 2022 USA: +1 310 798 9111 / [email protected] UK: +44 208 344 2007 / [email protected] *UK Customers – Images containing children Please pixelate the front face To publication*
LONDON, UK – Members of the Royal Family pictured attending the Christmas Carol service together at Westminster Abbey in London. Pictured: Camilla, Queen consort of the UK – camilla parker bowles BACKGRID USA DECEMBER 15, 2022 USA: +1 310 798 9111 / [email protected] UK: +44 208 344 2007 / [email protected] *UK customers – Photos containing children, please pixelate the face before publication*
Members of the Royal Family attend the 'Together at Christmas' carol service at Westminster Abbey in London. Featuring: Princess Eugenie and Jack Brooksbank Where: London, England, United Kingdom When: 15 Dec 2022 Credit: PA Images/INSTARimages.com/Cover Images **North American Rights Only**
Members of the Royal Family attend the 'Together at Christmas' carol service at Westminster Abbey in London. Featuring: Princess Beatrice Where: London, England, United Kingdom When: 15 Dec 2022 Credit: PA Images/INSTARimages.com/Cover Images **North American Rights Only**
Members of the Royal Family attend the 'Together at Christmas' carol service at Westminster Abbey in London. Featuring: Princess Beatrice and Edoardo Mapelli Mozzi Where: London, England, United Kingdom When: 15 Dec 2022 Credit: PA Images/INSTARimages.com/Cover Images **North American Rights Only**
Members of the Royal Family attend the 'Together at Christmas' carol service at Westminster Abbey in London. Featuring: King Charles III and Dean of Westminster David Hoyle Where: London, England, United Kingdom When: 15 Dec 2022 Credit: PA Images/INSTARimages.com/Cover Images **North American Rights Only**