Beauty trends you need to ditch this year
December 13, 2022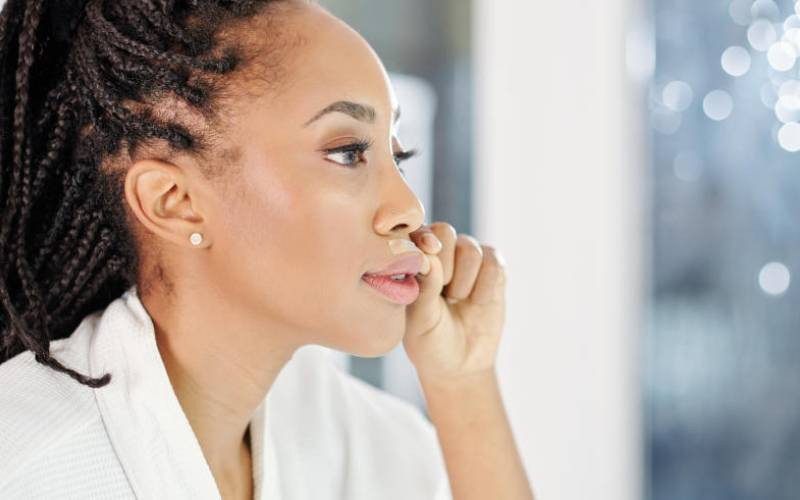 Beauty trends come and go with each passing year. The trends that existed in the 80s changed to something new in the 90s and what was in the 90s turned into a new phase in the 2000s, and the same will continue in different eras.
As we prepare to enter a new year, we can expect some trends to remain while others will be replaced by something new. Lots of beauty trends have popped up this year, from layered lips to clean girl aesthetic makeup, and some may not be coming next year.
So if you want to start 2023 on the fashionable side, here are some stale looks you need:
DIY skin care
If you're reading this, chances are you've come across tons of posts from people giving skin care advice online. And since most of us aren't skincare experts, we might believe that some of the tips we see are actually beneficial.
There are dermatologists who have spoken of patients who have come in with burns, severe rashes, and other major irreversible issues due to random skin care trends.
This one is harmful and it should absolutely be abandoned as soon as possible. If you have skin problems, pay to consult a skin care expert for proper diagnosis and treatment. You'll be glad you did rather than learning the hard way.
Unnatural microblading
Eyebrow microblading has become extremely popular. It has restored the brows of many women who got caught up in the thin brow trend that existed decades ago.
However, not everyone who says micro blade power really knows how to do it. There are artists who tattoo unnatural eyebrow shapes, weird haircuts, and extremely black hues on their clients and get away with it.
All I am saying is that we should always do proper research before doing any procedure for this bad tendency to die.
Stylish hairstyles
Stylish hairstyles are related to the aesthetic trend of clean girls. This trend is all about looking polished at all times, which is a good thing, but the problem is that it doesn't leave room for anything else, like natural hair.
The problem arises when girls straighten hair that is naturally curly all the time. Even with wigs, you may want to rest your straight human hair with more believable wigs that mimic 4C natural hair, whether curly or straight.
extreme nails
There are certainly a wide variety of nail designs that look really cute. There are some with interesting colors and patterns, and those muted shades like nude that always look very chic.
The problem here is with overdone nails with all kinds of fun embellishments. Also, there are those that are extremely long and don't look natural at all.
And to be honest, we've seen enough, and yes, it's time for them to finally retire.
Abundant redness
Blush adds a youthful effect to any makeup. It has been trending this year and people are loving the shine it gives.
There's nothing wrong with wanting blush to enhance your look, but there's a right way to apply it because a little is enough.
Intense blushing may have been a thing this year, but don't expect to see it in 2023.
Related Topics